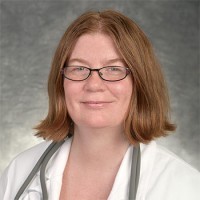 Angela Jarvis
---
Provider Bio:
When did you know you wanted to become a provider?
I knew I wanted to be a provider when I was a child.  As I child my family was poor and could not afford to go to the doctor unless it was a life-threatening condition.  The few times my parents took us was an experience I will never forget.  The providers were so kind and I just knew someday I wanted to be like them.
What inspired you to choose your specialty?
My choice to become a nurse practitioner stemmed from my eight years of nursing.  I knew I wanted more of a hand in helping people to become the best they could with their health and wellness.
What conditions or procedures are you especially interested in?
I love treating patients with diabetes.  My entire family has one form of diabetes or another and so I love to help educate and inspire my patients to control their blood sugars.
What are your hobbies?
I like to read and bicycle.  It keeps me fit and keeps my brain active.
Education and medical training
I spent 8 years as a nurse and 4 years as a family nurse practitioner.
I am AANP Board Certified.