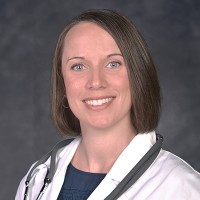 Megan Munson
---
Provider Bio:
Megan is a Nurse Practitioner, Board Certified by the American Academy of Nurse Practitioners (ANCC).  She decided in high school that she wanted to be a nurse and then work her way on to be a nurse practitioner. Megan started taking medical laboratory assisting in her sophomore year and fell in love with the human body. She then took night classes at Pima Medical Institute to become a phlebotomist while doing her nursing pre-requisites.  Megan went on to earn a Bachelor of Science from Grand Canyon University; a Master of Science with an emphasis in Education from Grand Canyon University; and a Family Nurse Practitioner – Doctor of Nursing Practice from Arizona State University.
Megan chose her specialty as she loves working with people of all ages. She is especially interested in nutrition to promote overall health, prevent disease and treat chronic conditions. She likes to focus on preventative healthcare maintenance.
Megan gives back to our communities by assisting the Muscular Dystrophy Association and Caridad, a program hosted at her church that feeds hungry individuals each week. She also enjoys participating in fundraising walks such as the Melanoma Walk and the Muscle Walk.
When she is not working, Megan loves to garden, cook, do yoga and spend time with family.