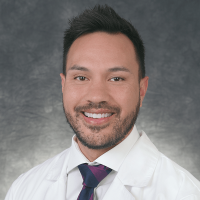 Nick Thome
---
Credentials: Dental Medical Doctor
Specialties: Dental Care
Provider Bio:
When did you know you wanted to become a provider?
I always knew I wanted to be in the health care field, but it wasn't until after an injury in collegiate athletics that I focused on a career path towards dentistry. After observing my own dentist, I thought dentistry was a great avenue to pursue my dreams to help others in a community-based setting, while forming true relationships for those I serve.
What inspired you to choose your specialty?
My inspiration stemmed from being able to reach the community I serve in a  personable way;  being able give back and provide a service to those in need, as I myself, once needed growing up. I know first-hand how access to care and finding a provider that gives you his/her all, can be a challenge.  I want to strive to provide that for all my patients.
What conditions or procedures are you especially interested in?
I enjoy oral surgery, removable and fixed prosthodontics, root canals, and honestly, all aspects of dentistry that give my patients a beautiful smile, or help them achieve their oral health goals! It is my passion!
It is important to me is to establish a partnership with the patient while providing patient centered, high quality, compassionate care. I want to provide oral health care that is tailored towards the patient's unique needs, is evidence based, and with the patient's best interest at heart.
Do you volunteer or participate in community activities?
Before moving to AZ, I was actively involved with the local community nursing home, school district, and promoting oral health at community events.  I also volunteered at the local church, Hutterite colony, Masonic CHIP program, and Feed My Starving Children program. I served as a clinical faculty/preceptor for both the University of Minnesota and ASDOH students in their 4th year clinical outreach rotations.  I hope to continue my active involvement in my new local community!
What are your hobbies?
Football, golf, hiking and outdoors, live music, new adventures, and spending time with family and friends.
Education and medical training
University of South Dakota- Bachelor of Science in Biology
University of Minnesota- Doctorate of Dental Surgery
Hennepin County Medical Center- General Practice Residency
Board certifications and awards
Nitrous Oxide Sedation
BLS and CPR
Invisalign
National Dental Examination Board of Canada
Central Regional Dental Testing Service (CRDTS)