Call your local clinic get your COVID and/or Flu Shot
MHC Healthcare has 16 convenient locations throughout Southern Arizona.
Click below to find the location nearest you.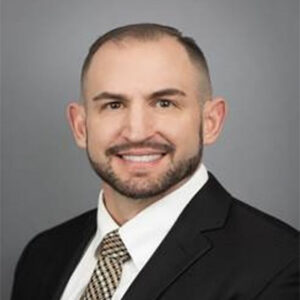 Welcome Our New CEO, Dr. Joshua Carzoli
The MHC Board of Directors is pleased to announce that Dr. Joshua Carzoli, PharmD, MBA, BCACP has been named Chief Executive Officer effective January 25th, 2023. Dr. Carzoli holds a Doctor of Pharmacology degree from the University of Arizona, Tucson, Arizona, a Master of Business Administration from Western Governors University, and a Board-Certified Ambulatory Care Pharmacist Certification from the Board of Pharmacy Specialties.
Josh comes to MHC with over 20 years of experience working in the community health center movement. Josh recently served as the Chief Operations Officer of El Rio Health, a Federally Qualified Health Center in Tucson, Arizona.  Josh found his passion for community health centers while volunteering at El Rio as a student and later joined El Rio as a staff member.  Josh served in a variety of roles at El Rio and earned multiple promotions as a result of his focus on people, teamwork, and leadership. Josh is passionate about public health and serving underserved communities with a focus on vulnerable populations. He enjoys serving our community and is on the board of several local organizations. Josh also has an extensive background in the Federal Drug Pricing Program and its impact on Community Health Centers.  
We look ahead with great anticipation and excitement for the future.  Please join us in extending an enthusiastic welcome to Dr. Josh Carzoli, CEO of MHC Healthcare!
MHC Healthcare is your community health center
Pediatrics
Our pediatric providers diagnose, evaluate, and treat health conditions at all stages of childhood from birth to 18 years of age.
Women's Health
MHC Healthcare provides complete obstetrics and gynecological care for women at all stages of life.
Family Practice
Our family practice providers care for patients of all ages and services are available at all MHC locations.
"MHC has been awesome for my family. The customer service is fantastic. Everyone is very friendly, very thorough, very professional. I can't say enough about my MHC experience!"
"We come to MHC to get ALL of our medical care!"
"My daughter had jammed finger during gymnastics, and the staff handled her with such care. Educated her with everything they were doing, worked her through X-rays and talked her through the splint process."
Our Mission
Improving our community by providing exceptional, whole-person healthcare. 
Our Vision
Be the premier provider and employer in community health.
Our team is committed to providing quality care with dignity and compassion. Our goal is to provide affordable healthcare to all individuals in a comfortable and safe environment. MHC Healthcare strives to recruit the best medical providers, dentists and behavioural health specialists available. We treat all patients with the same care and respect we expect for our own families.
Our Values
Maintaining rigorous standards to improve health outcomes for the community.
An organization built upon trust, honesty, transparency, and strong moral principle.
Recognizing the value of patients and employees as people.
Responsible for our personal statements and actions to meet or exceed expectations.
Being mindful of other people's emotions, thoughts, and experiences with a desire to take action.
Listening and evolving together; helping and supporting each other to achieve a collective goal.
Breaking down barriers and opening doors for our staff and community.
Choosing your healthcare provider is a big decision
MHC Healthcare is an innovative, patient focused organization dedicated to providing quality healthcare to all individuals of all ages regardless of insurance status.